78 Fish Species
The CT River has the highest fish diversity in the region, including threatened and endangered species
52,000+ Acres
The Reserve protects part of Long Island Sound, the Thames and Connecticut Rivers, and state parks and natural area preserves
Established 2022
The Reserve was officially designated into the National Estuarine Research Reserve System in January 2022
One of Connecticut's Greatest Natural Treasures
The Long Island Sound provides countless recreational opportunities, serves as a critical habitat for fish and other marine wildlife, and improves the quality of life in Connecticut. Designated in 2022, the Connecticut National Estuarine Research Reserve is one of 30 Research Reserves in the country that are focused on research, education, and stewardship of estuarine ecosystems. With more than 50,000 acres of marsh, upland, and open water in Long Island Sound, Fishers Island Sound, and the lower Connecticut and Thames Rivers, the Reserve provides essential habitat for wildlife, offers educational opportunities for students, teachers and the public, and serves as a living laboratory for scientists.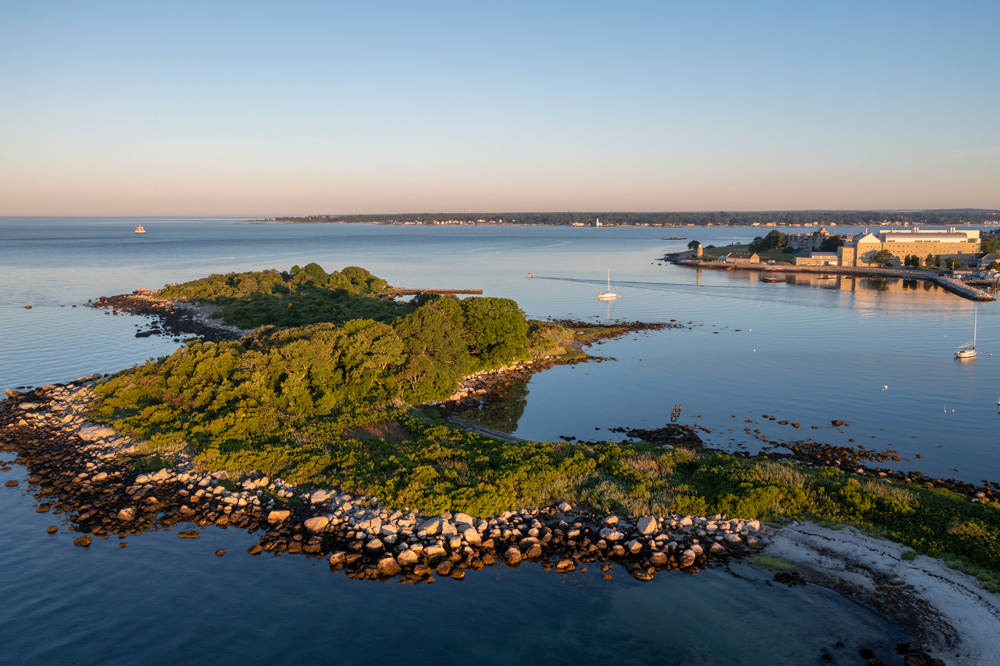 We acknowledge that the land comprising the Reserve is the territory of the Mashantucket Pequot, Mohegan, Eastern Pequot, Lenape, Narragansett, Western Nehântick, Hammonasset, Wappinger, Schaghticoke, and Wangunks peoples, who have stewarded it throughout the generations. We thank them for their strength and resilience in protecting this land, and aspire to uphold our responsibilities according to their example.
Explore The Reserve
There are many ways to enjoy the Connecticut Reserve - by land or Sound! In addition to the 50,205 acres of subtidal area, the Reserve includes 1,955 acres of state-owned land. State park locations are accessible to the public and offer a variety of recreational opportunities. Natural area preserves and coastal reserves do not widely support active recreation but can easily be enjoyed via kayak or canoe from several nearby public launch sites.
Registration is open!

Join us for a Reserve Celebration! Reserve Celebration: A day of fun at Bluff Point State Park Sat Sept 30th, activities offered from 8:30-4:00 Bluff State Park State, 55 Depot Rd, Groton, CT 06340 Come celebrate the newly established Connecticut National Estuarine Research Reserve as we spend the day fishing, kayaking, hiking, biking, and exploring. […]

Posted on

September 12, 2023
Meet our Summer Team!

This summer, we are fortunate to have a group of passionate undergraduates working with us. Here's a little bit more on each of them: Dylan Antonucci Senior, majoring in Marine Science Since I am a marine science major, I am excited to get to know how marine scientists conduct experiments and how they collect data. […]

Posted on

July 12, 2023
Have you seen me?

Attention nature lovers! Each spring, the prehistoric horseshoe crab comes on shore at high tide during the full and new moon to mate. The Connecticut Reserve is working with Project Limulus to help track horseshoe crab populations along our coast. If you see a horseshoe crab or would like to help with our study, please […]

Posted on

May 23, 2023